Hello friends!
Tomorrow night I leave for a trip of a lifetime! That's right, ladies and gents, my dream of visiting Ireland is about to come true. For 11 nights I'll be traveling the Emerald Isle's rolling hills taking in the sights, the sounds, and the accents (sigh). I'm just a tad bit excited, if you haven't guessed.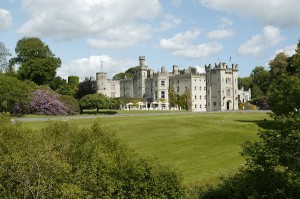 There is something about Ireland that as soon as almost anyone hears that you're visiting their eyes light up and there's just a wee bit of jealousy underlining their well wishes. And who can blame them? Ireland is a place of magic, of inspiration, two things I'm in desperate need of.
I talked Eric into getting me a small data package for my phone; that way I'll be able to tweet a little each day about my adventures. In addition to that my hope is to blog some posts, with pictures, about my journey around Eire.
My trip starts and ends in Dublin with stops in Cork, Killarney, Galway, Derry and Kingscourt and I'd love you'd come with me! So, stop by sometime within the next two days for my first post. Our flight leaves Newark at 7pm Tuesday night and we get in around 7am Ireland time on Wednesday. (They are five hours ahead of EST.) We can't check into our hotel until 1pm so I'm not sure when I'll have internet access to update you to my schedule. But once things get settled and I get a feel for our itinerary I'll let you guys know. 😉
So until then, have a lovely evening. I need to get things settled on the Writing on the Rocks front before I leave, and I still have some packing to do. But fear not, friends! I have plenty of wine to accompany me through the night. 🙂