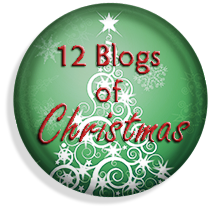 Last year I was a part of a wonderful blogging community however due to some unexpected life events I needed to step away from blogging for most of the year. Fortunately for me the same group banded together and invited me to take part in the 12 Blogs of Christmas again. It was such a huge hit that we're reposting our posts from last year. So get ready to get into the holiday spirit with the 12 BLOGS OF CHRISTMAS!!!
I love Christmas. You should just know that before you get further into this post. If it's about Christmas, I am there… with bells on. When the 12 Blogs of Christmas idea popped up I just knew I had to be a part of it and showcasing the movies of the holiday was an obvious choice for me. If there's a holiday movie out there, either about the holidays or taking place during, chances are I've seen it ad nausuem.
But when it comes to picking my favorite I can't pick just one! Thankfully my tribe mates picked some of the best movies out there and thanks to Marie Patchen and her 12 Cartoon Classics post, there is even more holiday movie goodness for us to feast on.
Before I get into our 12 recommendations I need to give a shout out to three very special Christmas movies that didn't make the list but are must-sees for my Christmas holiday to be complete.
The first one being, [amazon-product text="A Christmas Story" type="text"]B000VBIGCW[/amazon-product].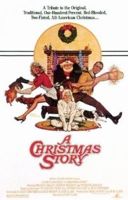 This one has a special place in my heart thanks to TNT. Yep, TNT has been playing 24 hours of this new classic every Christmas Eve for some time now. That night is my family's "formal" dinner at my grandmother's house. (If you want to know why I put formal in quotes check out Justin's post on the 12 Christmas Faux Pas.) While we open presents and exchange small talk this little movie that could plays in the background.
Next comes, [amazon-product text="ELF" type="text"]B0002F6BRE[/amazon-product].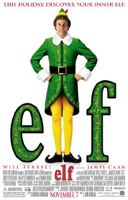 I can't tell you  how many times I've watched this and found myself in a heap of giggly goofiness. I remember seeing this in the movie theatre with my brother and I swore we'd get kicked out because he was laughing so hard. I can't even begin to pick a favorite line or part because whenever I start, I just end up reciting the whole darn film. "I just like to smile, smiling's my favorite" 🙂
And last but definitely not least is [amazon-product text="Christmas Vacation" type="text"]B000VBIGD6[/amazon-product].
Just call me the female Clark Griswold. We both share a love of Christmas to the point where we almost expect too much from it. Oh, and we have this unhealthy need to decorate and light up every single inch of our home. 🙂
Now on to the 12 Christmas movie recommendations from my fellow bloggers…
[amazon-product text="Its a Wonderful Life" type="text"]B000HEWEJO[/amazon-product]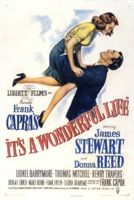 My family and I decorate our Christmas tree every year while watching It's a Wonderful Life.  The message behind the movie is so timeless and important.  If I had to pick a favorite classic Christmas movie, this would definitely be it! My favorite scene is the phone scene where George and Mary see each other again when she returns home from college. The tension in the scene is palpable! The viewer is rooting for Mary to win George over, and just when he starts to stalk away, the phone rings. And then there are those magical words, issued in a whisper, that break through George's defenses: "He says it's the chance of lifetime." Click on Raine's name to see her 12 Christmas Songs and be sure to read her [amazon-product text="Daughters of Saraqael Series" type="text"]B005FLP14E[/amazon-product].
[amazon-product text="Bad(der) Santa" type="text"]B004SEUJPU[/amazon-product]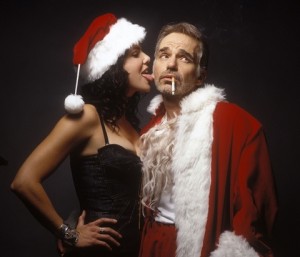 I have always had a love/hate relationship with Christmas. Part of me gets caught up in all of the lights and cookies while the other part wants to shove tinsel down the throat of non-spiked eggnog pushers in tacky sweaters. It is for this reason that I have decided Bad(der) Santa is my favourite holiday movie. This is the vilest anti-Christmas Christmas movie and I feel actual guilt for loving it so much. But if you are like me in that you consider your holiday a true success only if you managed to maintain a light alcohol induced buzz from December 24th right through to January 2nd, then Bad(der) is the movie for you, too. After all, shit happens when you party naked. Hop on over to DC's blog to read the 12 Alcoholic Drinks and remember to check out her latest, [amazon-product text="A Decent December" type="text"]B00AL3MFYA[/amazon-product] available now!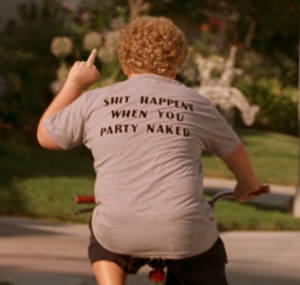 [amazon-product text="The Nightmare Before Christmas" type="text"]B003SI9WYG[/amazon-product]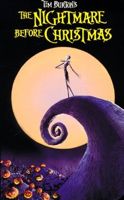 The best Christmas movie ever is The Nightmare Before Christmas. Call us strange or morbid, but it is one of the least cheesy Christmas movie alternatives, and we have a fondness for all things Tim Burton, anyway. Plus, I love the soundtrack and used to play it during playtime when my daughter was little, and now we have both memorized most of the words of each song. We have the regular traditions, of course, but there is one night during the holidays set aside for popcorn and The Night Before Christmas. I've watched it every year since I was 16, and the holidays wouldn't be complete without it. Merry Christmas, everyone! Join Amberr on her blog for the 12 Tasty Traditions!
[amazon-product text="Die Hard" type="text"]B000O77SRC/[/amazon-product]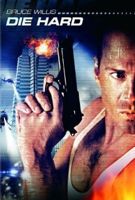 My "must see" Christmas movie is Die Hard. I mean, what could be more festive than watching John McClane save Nakatomi plaza on Christmas Eve? Yippee-ki-yay, motherf*cker! Be sure to check out Erica's blog for our 12 Christmas Memories and get ready for March 2013 when her book, To Katie With Love comes out!
[amazon-product text="The Santa Clause" type="text"]B000068TQV[/amazon-product]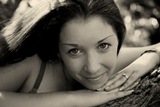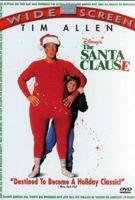 I don't watch a lot of Christmas movies so I turned to the Christmas guru in my family for this one. Yes, my Mum. When I asked her why this is her favourite the conversation went like this:
Mum: Because it's funny.
Me: Is that all?
Mum: And I like Tim Allen
Me: That's short. I need this for a blog. Can you make it longer?
Mum: Tim Allen is spunky. And I like the Rose Suchak Ladder Co. And Santa Claus got pushed.
Dad: Santa wasn't pushed
Mum: Am I being interviewed?
What can I say? My Mum was a real Home Improvement fan owing to the fact there are plenty of opportunities to laugh at someone else in pain (something she doesn't reserve solely for TV). I'd guess that's why she liked Santa Claus getting pushed (er…falling?) off the roof. Be sure to click on Ciara's name and check out our 12 Christmas Decorations and look for her story in [amazon-product text="Spells: Ten Tales of Magic" type="text"]B009YKBT34[/amazon-product].
[amazon-product text="Home for the Holidays" type="text"]B00005LOKR[/amazon-product]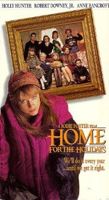 Home for the Holidays is what my life is like from Thanksgiving to Christmas. Okay, so Robert Downey Jr. isn't my brother. And I don't live in Chicago. Or have a teenage daughter who's trying to lose her virginity. But the dysfunctional family antics and ridiculous events that befall the main character? That's completely my life. If you haven't seen the movie, maybe this will convince you it's worth the watch. Happy Holidays! And remember to keep a camera around for when the turkey falls in someone's lap. Natalie is hosting the 12 Yummy Cookies on her blog!
[amazon-product text="The Year Without a Santa Clause" type="text"]B000S0PLGA[/amazon-product]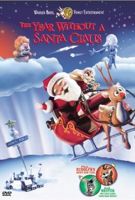 The Year Without a Santa Claus is easily my favorite Christmas movie.  When I was a kid I loved the idea that all of us kids could be kind enough to give poor over worked Santa Claus a holiday.  As an adult I have to admit I still watch it – I love the way it presents the concept of not taking things for granted in such a perfectly fun yet clear way.  Also, Snow miser & Heat miser are ridiculously cute siblings.  Personally, I like Snow miser best – just so you know 😉 Click on Melody-Ann's name to see our 12 Christmas Toys!
[amazon-product text="Ordinary People" type="text"]B000055ZFA[/amazon-product]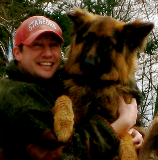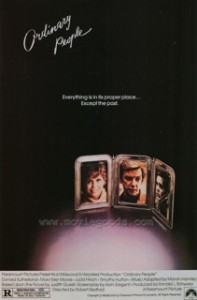 Karen: Conrad. Let's have a great Christmas. Let's have… a great year. Let's have the best year of our whole lives. We can, you know… this could be the best one ever.
Robert Redford's Best Picture Oscar film, Ordinary People, was based on Judith Guest's family drama and Redford said he wanted to direct it because the story's family reminded him of his own in the way it talked around issues. The holidays are very much that way for so many people. There is hope too. Mary Tyler Moore played the ultimate unemotional, nervy, and distraught center of her family; she stole the movie whenever her character entered the frame. Timothy Hutton also won a Best Supporting Actor Oscar for his portrayal of the one son who survives a tragic boating accident. Justin is hosting the 12 Christmas Faux Pas on his blog and don't forget to check out Justin's book [amazon-product text="Sandcastle and Other Stories" type="text"]B0081NXXO8[/amazon-product]
[amazon-product text="This Christmas" type="text"]B000YAF4Q6[/amazon-product]
This Christmas is the story of a family whose eldest son comes home unexpectedly for the first time in several years.  Not for young kids, it's funny, yet has several very serious and adult subtexts in play. It features and all star cast and the music is amazing, with songs by Aaron Neville, Chris Brown, Jordin Sparks and Luther Vandross, just to name a few.  My favorite line: "Santa ate all Kelly's cookies…." Kelly is featuring the 12 Books of Christmas on her blog. Click on her name to see our suggestions.
[amazon-product text="Disneys A Christmas Carol" type="text"]B003ZVJFFM[/amazon-product]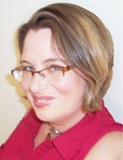 Who doesn't love the classic Dickens story, A Christmas Carol?  It is one of those timeless pieces that we all know and love by heart, and has been done and redone many times over the years, both on the big screen and on television.  In 2009, Walt Disney Studios put a new twist on this enduring tale by giving us A Christmas Carol in 3D, starring Jim Carrey as Ebenezer Scrooge.  It was, by far, the creepiest version of A Christmas Carol I've ever seen, and I've yet to figure out if it was the fact that it was in 3D, or it was the fact that it was a dark, twisted ride through the haunting night that Scrooge experienced.  I think it was a little bit of both.  In any case, I wouldn't have wanted to be Scrooge, and this movie still gives me nightmares, thanks to the creepy candle ghost in this very scene.Marie posts our 12 Classic Christmas Cartoons on her blog.
 [amazon-product text="The Shop Around the Corner" type="text"]B00006FDCV[/amazon-product]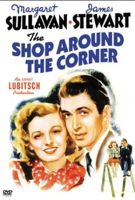 The Shop Around the Corner (1940) isn't on very many people's Christmas movies list, but it should be, the ending coming to a very romantic Christmas climax.
Watching this movie, it may remind you of You've Got Mail. It should because this is the movie that the Meg Ryan/Tom Hanks version used to create their own blockbuster. Even in all the bed-head glory of the modern version, it doesn't quite measure up to the chemistry of Margaret Sullaven and Jimmy Stewart.
Two coworkers who can't stand each other in Budapest; both unaware that they correspond regularly under anonymous conditions to post office box 237: Classic!Click on Maureen's name to see what we're wearing in her 12 Articles of Clothing in a Christmas Clauset.
[amazon-product text="White Christmas" type="text"]B002MU4NN6[/amazon-product]
That's right, people, my pick is White Christmas. I can not go a Christmas holiday without watching this movie at least a dozen times. I picked the song White Christmas as my favorite holiday song over on Raine's blog so if you've been there this shouldn't be a surprise. A couple of years ago a nearby theatre used to play this movie for free right after Thanksgiving. I can't describe how cool it was to see this classic on the big screen and Crosby's velvet voice gave me the chills… but in a good way; man, can he sing. It's always my wish to have a white Christmas, even if the weatherman is predicting temps in the 60's.
So, there ya have it friends, our recommendations for holiday movies. So grab your favorite person, a bucket of popcorn and snuggle under the blankets and have your own movie fest!
Also, before I leave you, many of you know I went through some trying times this year. I would like to take a moment to thank all the hospital personel, doctors, nurses, therapists, friends and family who have helped me pull through with flying colors. I owe this Christmas to you all.
If you would like to learn more about what happened CLICK HERE and read my story on the Orange Karen Anthology Blog.
Enjoy and I wish everyone a happy, healthy and snowy holiday season!!! Slainte!