Thursday, February 23rd, 2012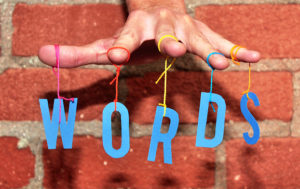 We all have our insecurities. For some it's their crooked smile, for others it's their weight, for me it's my speech. Sure, there are a lot of things about myself and my body that I would love to change but none bothers me more than my inability to speak.
I know. You're sitting, staring at your computer thinking I'm over exaggerating. I am a creative type, we are prone to the dramatics. But the truth of the matter is I have a speech impediment which gives me a slight stammer and a language disorder called cluttering, both manifest themselves when I'm nervous or extremely excited. I don't like to say that I have a stutter because most of the time my stutter comes from the cluttering. Stick with me, here.
Everyone has their moments where their minds work faster than their mouths, unfortunately for those like me, it happens way too often. I'm left grabbing for any word to use causing me to start and stop several words before one finally makes it way out.
Thankfully, as I got older I've learned to control them but every now and then one of them, usually the cluttering, pop up at the most annoying, and often, embarrassing of times.
Yesterday I was on the phone with a dear friend and it happened. He has been a close friend of mine for a year now and is well aware of all my little quirks. Due to life, our friendship has had it's ups and downs and we're still trying to find that ease of friendship we used to enjoy. We check in with each other nearly everyday and once and awhile by phone. Yesterday I was pleasantly surprised when my phone rang and it was his name on the display. (more…)