Friday, April 12th, 2013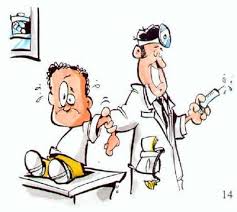 There are certain phrases you hear in life that you can never be fully prepared for. "Congratulations, you're homeowners." "You're pregnant." "Your favorite TV show is going off the air."
One I never thought I'd have to hear is, "Worst case scenario, double amputation up to the knees."
Those words hit me harder than a physical punch to the gut.
I was lying in my hospital bed on the sixth floor. It was sixteen days since I was admitted and my world was thrown upside down without me knowing about it. The initial scare was gone. I had the fight of my life and I won, but I was not without my scars. My left hand was swollen and the tips of my fingers black. My left thumb was completely black and I was just starting to understand that I would have to have it amputated. My hand was so heavy that I had to lift it up with my right in order to move it and with blood flow returning it was also hot to the touch. If I fell asleep with my hand close to my head I would wake up sweating from the radiating heat.
I was out of the ICU for about four days and plans were in motion to move me to a rehab facility the next day. But before I went I needed my fevers to stop and a podiatrist needed to see me to plan a treatment course.
On the fever front we had several theories all that were being addressed so I mentally put that requirement on the back burner.
All that was unknown was my feet.
A few days earlier I finally got out of bed and started walking around. Granted, I needed a blood transfusion of a couple of pints in order to get enough energy to take a few steps without having a heart attack but the point was I could walk. I thought I was as good as gold, the podiatrist would look at my swollen feet with open sores, red and angry, and would put me on some regiment that would help heal the wounds and I'd be on my way.
Instead I had this man standing in front of me in my darkened room telling me that I'd most likely never run, skip or dance with my little girls. His words cut me to the core. He continued to assess my feet but all I heard was white noise.