Thursday, March 15th, 2012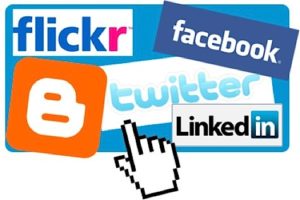 About 98% of readers of this blog find me via social networking. I have to say, I love Twitter; to me it's the biggest and best social networking site out there. I can connect to people I've never met and most of them actually follow me and care about what I have to say.  I have a Facebook account, both personal and professional but not a Google Plus because let's just face it, it's just regurgitating what I wrote on Twitter and Facebook.
With that last thought in my mind I was quite skeptical when Pinterest entered the realm of social networking. However, I admit that I was secretly interested. Over the years I've been collecting various craft ideas or project ideas for the kids or my husband and the idea of having them all in one place to pull from was pretty exciting.
Even with my increasing curiosity over the site, no one really said, "YOU HAVE TO BE HERE!" and I was already struggling under the weight of being a mom, a writer, a wife, a friend, a trainer, a bus driver, a twitter addict, amongst other things I didn't think I could handle one more hat.
But I couldn't deny the buzz that was going around the internet about this little site for long. A very good friend of mine, Janelle Jensen, wrote an in depth blog post about the dangers of the site in terms of copyright infringement. After reading her post I didn't think I would want to participate in it. However, after some prodding from several other friends (I'm looking at you, Veronica) I thought that the least I could do is go there and make up my own mind about it.
That was two weeks ago. I am now an addict.  (more…)