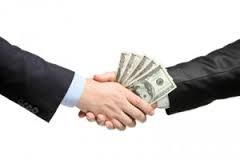 I got paid for reviews. Did you know that? Yeah, me neither. You can imagine my surprise when a friend of mine directed me to a site listing myself amongst other people that were guilty of writing fake reviews.
I was outraged, I was upset, I was distraught! Here I could have been making money with the reviews I've written! Or at the very least I could have had the authors I've reviewed do something beneficial for me what? I don't know, but if I had time to think about it I'm sure we could've have worked out something. Maybe a trade of cookies for good reviews. Or ice cream, or (*gasp*) do you think I could have had someone send me pumpkin pie for my reviews?!
Why didn't anyone tell me I was supposed to be writing fake reviews?
See, I was naive to the whole indie publishing trade, and little wide-eyed innocent me thought I would help those braving the publishing world on their own by reading their book and, if I liked it, reviewing it.  I had no idea that by running a site introducing self published authors to my followers that I was doing fraudulent work. Here I thought I was doing good by reviewing a book I liked, having the author interviewed on my site and having the writer post a guest blog to compliment the interview.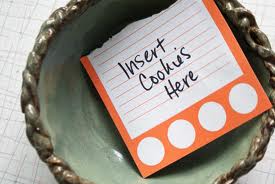 Now I find out that I could have not only gotten paid for the time I put in but I didn't even have to read the book!! Think of what I could have been doing that time instead of writing reviews. I could have been eating the mountain of cookies authors sent me in return for a good review.
All joking aside, this blogger has made some serious accusations. Authors that have become my friends over time are called into question and it's disturbing.
However, for me, it's not the accusations that bother me, but it's the cowardice in which these posts were created. There is no proof, no credible line of evidence and worse of all, there is no name.
I was raised that if you can't put your name on an opinion don't have one. There is no way to directly question the author of the two posts in which my name is listed, no way for me to defend my name and my ethics. And that pisses me off to no end.
The material is posted on a WordPress site, and according to WordPress my only course of action is to report the content, which I did, and respond on my own space, which is why you're reading this.
I'm not posting the link to the posts because I chose not to. I'm sure if you do your research you'll find it but I hope you wouldn't because I believe a big part of this controversy is just to cause trouble and I would like to think my supporters wouldn't want to perpetuate that. The purpose of this specific post is to put the truth out there on my behalf, I can not speak for the other reviewers and authors on that list. I just needed to say my peace and be done with it.
For your reading pleasure, here is a quick background into my reviewing history:
Several years ago a friend and I decided to start a site, Writing on the Rocks, to interview and review Independent authors. Our goal was to pair up reviewers of a genre with a writer of the same genre. One author contacted us and said they'd review a book if only the author of that book would review theirs. We declined their offer and due to a lack of interested reviewers we suspended the site.
My friend and I decided to concentrate on our own individual sites. I continued to review books I enjoyed, interviewed the authors and gave them a spot on my blog for a guest post. I would also list my review on Amazon, Barnes and Noble and any other site the author listed their book.
Apparently this practice was a part of a fake review process.
I did this routine for several months until I grew bored and burned out and I wanted to focus on other areas of my life.
So that's it. My whole, sordid story of a fake reviewer. A fake reviewer who didn't receive compensation, cookies or otherwise, who wasn't sought out to provide only positive reviews; a fake reviewer who used her real name in posting her reviews, and who didn't have a book, or any other reviewable work, at the time to give a glowing review in trade for a glowing review of my own.
I'm a rebel, I tell ya. Someone should watch out for me. I review books I like and tell the world I like them. OH THE HUMANITY! SOMEONE THINK OF THE CHILDREN!
The children. Whoops, I have children and soon one of them is going to get off the bus. I must draw this to a close so I can go be a mother to her and my youngest.
I'm hoping this is the only time I have to address this situation.
I wish you all the best and please, before you go spreading accusations have the decency to put your name on it and own it. Be a big boy or girl, people, and do good in the world.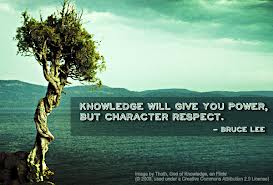 ** I always welcome comments, I make it a point to thank each commenter and respond. However, since I don't see the need, nor do I have the desire, to continue discussion on this situation I will welcome comments but not respond. I will monitor the comments, so know that if you leave your support it will be seen and greatly appreciated. In turn, any disrespectful or rude comments will be deleted. Play nice with each other and remember at the end of the day we're all just trying to survive and thrive. Help, don't hurt, each other. **